Here are the ideas and free printables that you can add to your Valentine's Day thematic unit.
Read Alouds
can include:
-El Primer Beso de Froggy
-El Primer San Valentín de Clifford
-¡Feliz día de la Amistad, Gus!
-El Día de San Valentín
-The Biggest Valentine Ever (I could not find this one in Spanish, but you can use it during your ESL block)
Shared Reading
sentences can be written on your large writing tablet. If you prefer to use your pocket chart, you can click on each picture to download the pre-made sentences. I made black line masters and colored sentences. As you can see, these sentences do not include visuals. The sentences are repetitive and include sight words that the students should know by now. I also want to assess their decoding skills at this point of the year. You are more than welcomed to add your own little drawing if you need to.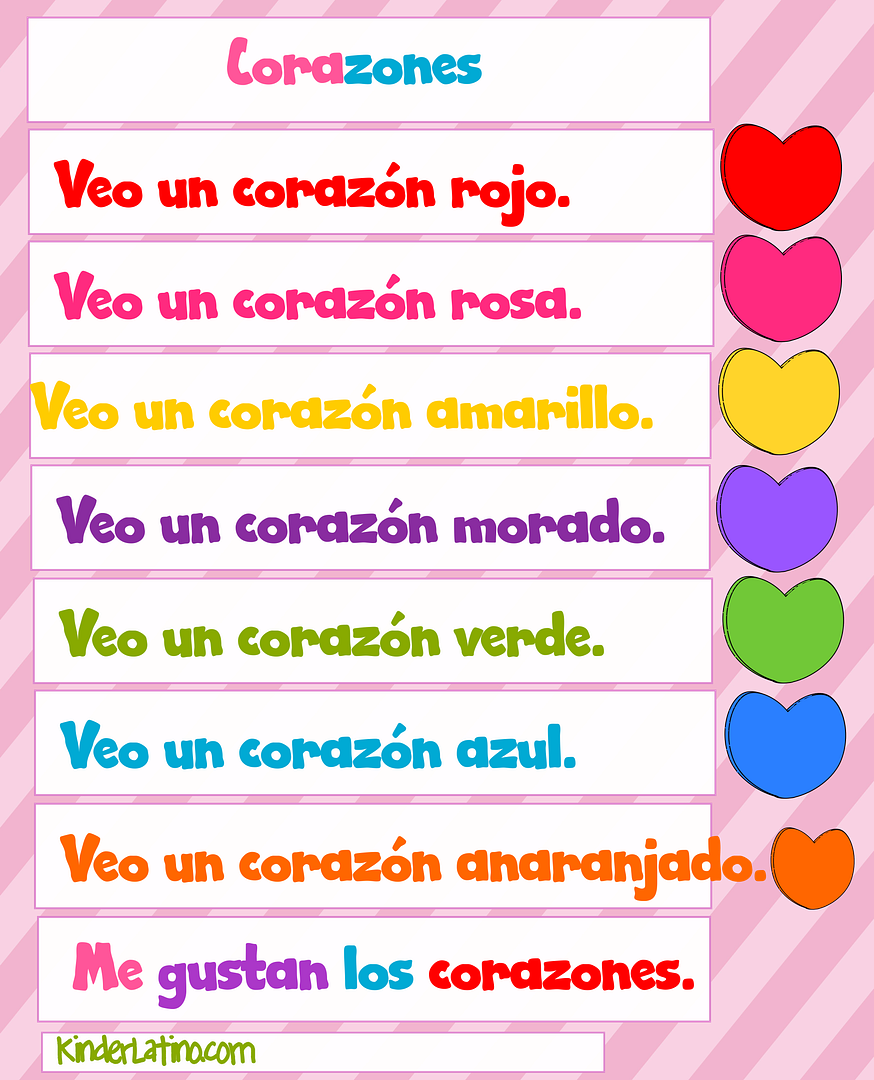 Thematic Word Bank
: I believe that thematic word banks are very important for vocabulary development. Your thematic word bank must include visuals. This is a simple list of words just to give you the idea. If you need the picture/word cards, make sure to check out my thematic unit. As always, I use thematic words to create literacy center activities to build on these important vocabulary skills.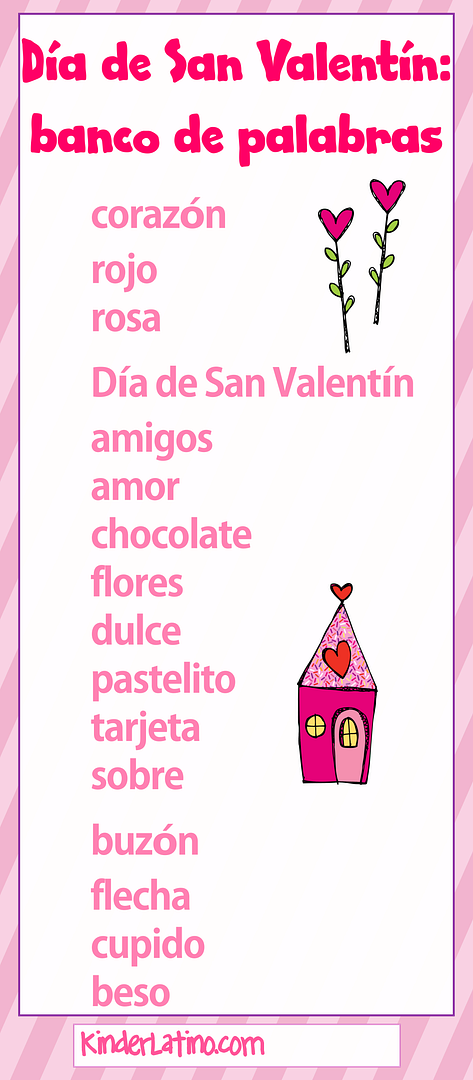 Calendar Time
: I made these FREE calendar pieces just for you. Your students can practice AB patterns on the calendar. The patterns include strawberry and chocolate cupcakes.
Writing Center:
I made this one just for fun and it's free. You can bring in a box of conversation candy and have your students help you read the messages. Then, you can do a shared writing activity by brainstorming and writing new messages that your students would like to see. Now, the students can go back to their tables and write their own messages on these hearts. They can use the words from the list that they helped you make or they can write their own.
Math Center activity. This is a simple activity. Students simply color the hearts to create their own patterns. Click on the picture to download it. Oh...so sorry. This one is not downloading at all. Well, at least you can get it in English from my Kid'sRA blog. Just click on the blog button at the end of this post.
This is my Valentine's Day unit in case you need thematic literacy centers.
It includes play dough mats using the list of words from the word bank. -Take a look:)
Do you like my bilingual resources? Make sure to sign up for my newsletter. Enter your email address now. Don't miss out!